Russian nuclear bombers fly close to to Norwegian airspace and fighter jets intercepted over the Baltic Sea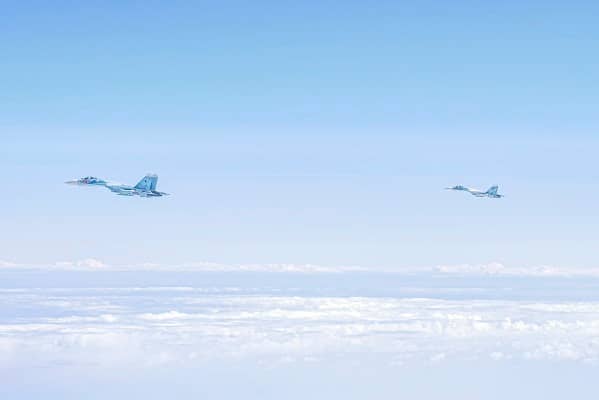 The Russian Defence Ministry stated on Wednesday that two Tu-160 strategic nuclear bombers flew over the impartial waters of the Barents and Norwegian seas in a deliberate flight.
The Tu-160 bombers that are particularly designed to destroy targets in among the world's remotest areas had been escorted among the quickest fight jets, the MiG-31 supersonic plane.
The Ministry stated on Telegram, "Through the flight, the crews of long-range aviation plane carried out evening and day refuelling within the air."
Additionally on Wednesday three Russian warplanes had been intercepted by the German Luftwaffe, the RAF and French air forces in worldwide airspace over the Baltic Sea.
Aufklärungsflieger abgefangen. 🇩🇪 und 🇬🇧 #Eurofighter wurden alarmiert, um 3 Militärmaschinen zu identifizieren. Die zwei SU-27 Flanker und eine IL-20 aus 🇷🇺 flogen erneut ohne Transpondersignal im int. Luftraum über der Ostsee. #SecuringTheSkies #VAPB @NATO @GermanyNATO… pic.twitter.com/sOY4CPkrbe

— Crew Luftwaffe (@Team_Luftwaffe) April 26, 2023
The Luftwaffe, the French and the RAF intercepted two Sukhoi Su-27 fighter jets and one Ilyushin Il-20 plane over the Baltic Sea.
The Luftwaffe stated the Russian plane had been flying with their transponders off, this gives different plane and air site visitors management with the data as to the identification of the planes.